Jazz Series
Sponsored by Ray & Pam Brunt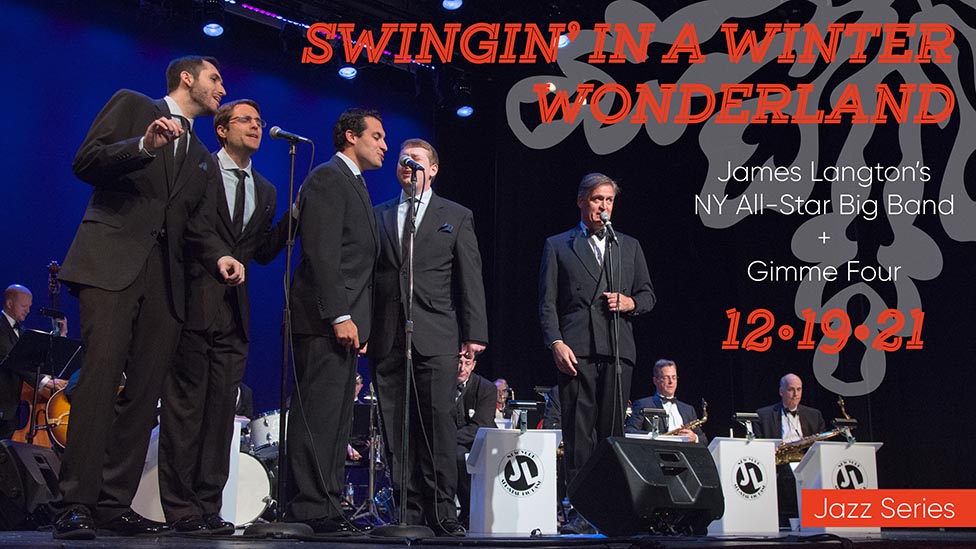 December 19
James Langton's New York All-Star Big Band
Featuring Gimme Four
Experience the magic of the season with a big band holiday concert! James Langton's New York All-Star Big Band will present a festive program of swingin' seasonal selections.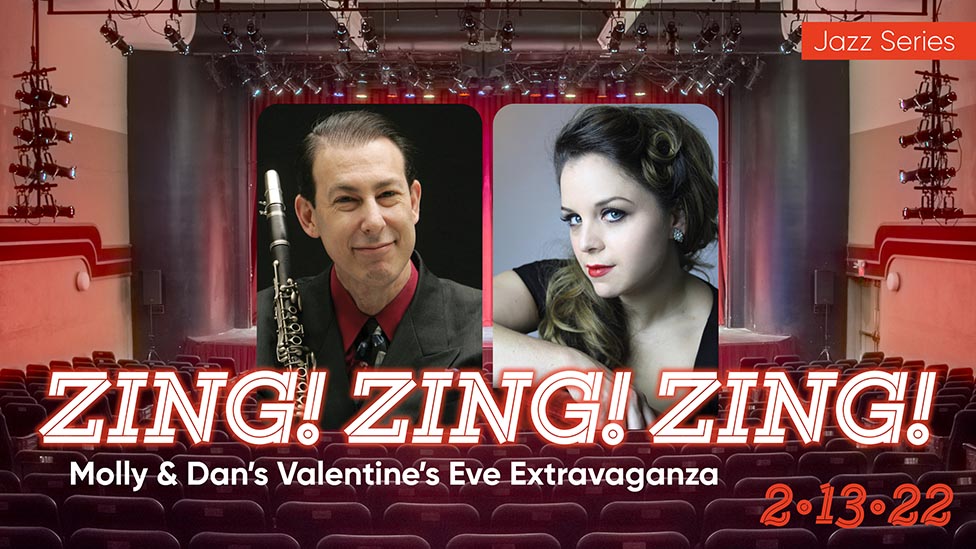 February 13, 2022
The Strings of Your Heart Go ...
Molly & Dan's Valentine's Eve Extravaganza
Molly and Dan - partners in music and in life - will bring together The Sweet and The Swing for an afternoon of timeless classics from the Great American Songbook.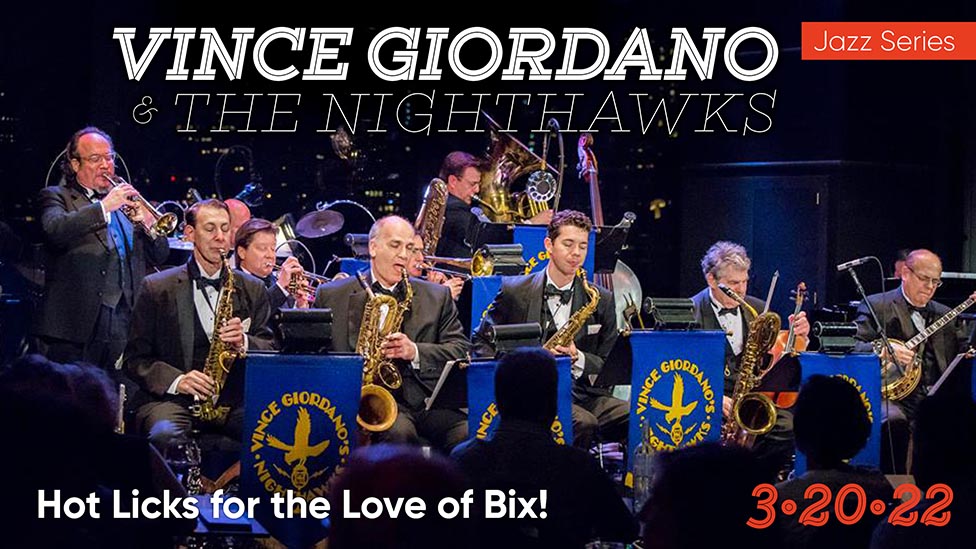 March 20, 2022
Hot Licks for the Love of Bix!
Grammy Award-winning 1920s hot jazz orchestra Vince Giordano and the Nighthawks recreate the music of legendary jazz cornetist Bix Beiderbecke.