Jazz Series
Sponsored by Ray & Pam Brunt
Tickets & subscriptions are on sale now!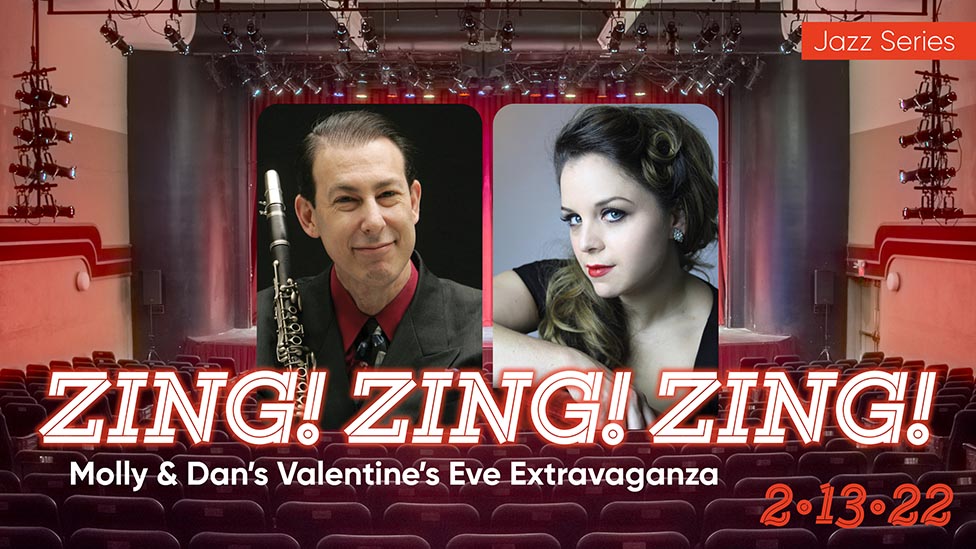 February 13
The Strings of Your Heart Go ...
Molly & Dan's Valentine's Eve Extravaganza
Molly and Dan - partners in music and in life - will bring together The Sweet and The Swing for an afternoon of timeless classics from the Great American Songbook.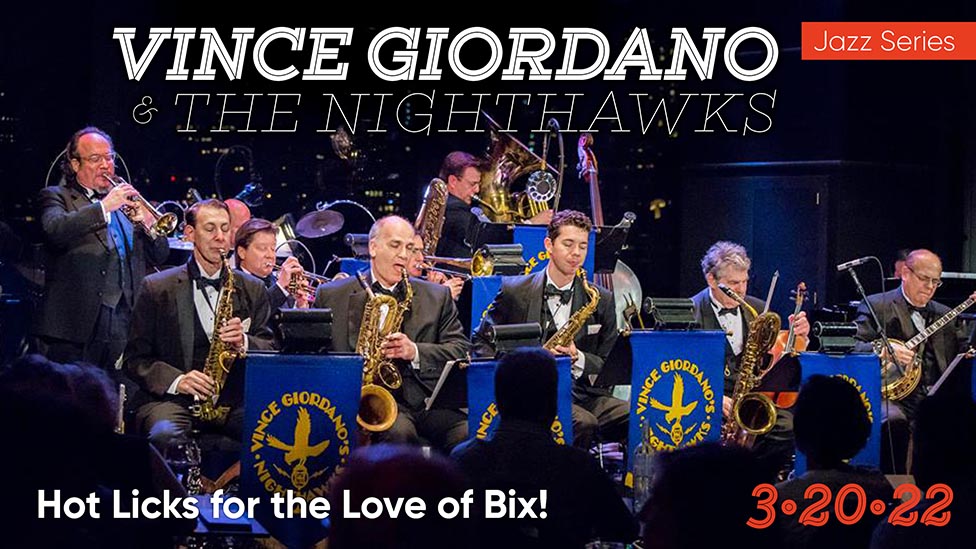 March 20
Hot Licks for the Love of Bix!
Grammy Award-winning 1920s hot jazz orchestra Vince Giordano and the Nighthawks recreate the music of legendary jazz cornetist Bix Beiderbecke.