Auditions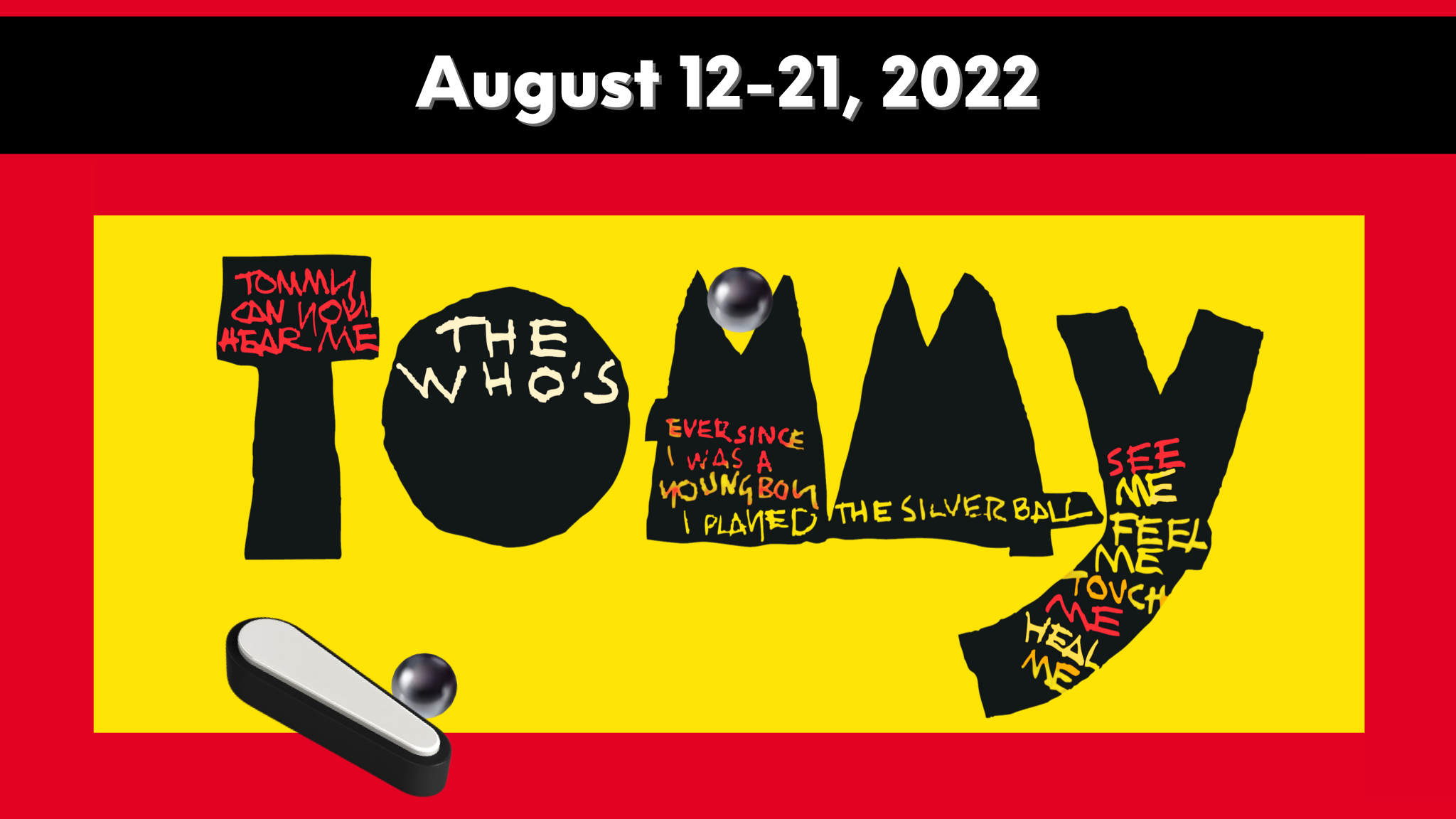 The Algonquin Arts Theatre is proud to announce Virtual Auditions for its upcoming production of THE WHO'S TOMMY.
YOU MUST FILL OUT THIS AUDITION FORM TO AUDITION:
https://forms.gle/1H2g7m2qKoFScQQB9
INITIAL AUDITIONS WILL BE BY VIDEO.
A smash-hit on both sides of the Atlantic, this powerful tale of a deaf, mute and blind pin-ball player who becomes an international sensation now bursts on the stage in this multi-award winning adaptation of the original chart-topping rock album. Hit songs include "Pinball Wizard," "See Me, Touch Me."
Performances
Friday, August 12 8:00pm
Saturday, August 13 8:00pm
Sunday, August 14 3:00pm
Friday, August 19 8:00pm
Saturday, August 20 8:00pm
Sunday, August 21 3:00pm
Please prepare 16-32 bars of a song in the same style of the show. Rock/Pop songs outside of the musical theater genre are allowed. Submissions will be open from now until Sunday, June 5. In-person callbacks may follow at a later date.
This is a non-equity, non-paid production. All roles are available.
CHARACTER BREAKDOWN
TOMMY/NARRATOR (18-25) an embittered young genius stricken deaf, dumb, and blind after a childhood trauma. Tommy discovers that he is a natural master of pinball, and later becomes a cult-like hero figure to masses enthralled by his story. Captain Walker and Mrs. Walker's son. Range: Db3-B4.
TOMMY Age 4 Our first introduction to Tommy, a vibrant and excited young boy quickly transformed into the deaf, dumb and blind Tommy. Seeking a young male age 4-7 with excellent stage skills and an angelic and entrancing voice.
TOMMY Age 10 Preadolescent Tommy. Seeking young male 6-12 with excellent stage skills.
MRS. WALKER (30-45) a weary middle-class woman. Mrs. Walker is tired and frustrated from trying to care for and cure Tommy. Tommy's mother and Captain Walker's wife. Range: G3-D6.
CAPTAIN WALKER (30-45) a former soldier with lingering guilt. He murders his wife's lover after coming back from a POW camp, resulting in Tommy's trauma-induced blindness, deafness, and dumbness. Father to Tommy and husband to Mrs. Walker. Range: F3-C#5.
UNCLE ERNIE (35-50) a lecherous, drunken bachelor. Ernie molests a young Tommy and later runs a children's camp seeking to profit from Tommy's popularity. Mrs. Walker's brother and Tommy's uncle. Range: G2-Bb4.
COUSIN KEVIN (18-25) a bully with sadistic tendencies. Tortures his cousin, Tommy, when they're young and later seizes the opportunity to profit from Tommy's success. Range: Ab2-B4.
HAWKER (25-45) Baritone, a man of the street who introduces the audience to The Gypsy.
GYPSY/ACID QUEEN (25-35) a brazen drug dealer and prostitute. Tommy's parents bring him to the Gypsy to experiment with unusual cures. Range: G3-F5.
THE LOVER (25-35) Mrs. Walker's lover while Captain Walker is away.
THE SPECIALIST (35-50) a doctor with modern ideas about how to cure Tommy. Tommy's parents hire him in their desperation to find any cure for their son. Range: G#3-F4.
SALLY SIMPSON (18-25) a bold, sensitive, and excitable teenybopper. Sally develops a fan crush on Tommy and rushes the stage to be close to him. Range: F3-D5.
MRS. SIMPSON
MR. SIMPSON
MINISTER
High energy, committed ensemble members who sing and move well to make up the lads, lasses, nurses, soldiers and townsfolk.
Directed by Ian Moore
To sign up for our email audition list, please create an Account on our website. You must select 'YES' as your contact preference to receive email updates.
Once logged into your personal account, you can visit the 'Other Preferences' tab to opt in to audition email announcements. You can also email [email protected] to be placed on our audition list.