Rising Stars
Overview
Entering its 20th year in 2018, Rising Stars is a classical music competition with each finalist select participating in a concert at Algonquin Arts Theatre. The program is open to all high school students in the State of New Jersey and features a guest mentor who will provide feedback to each finalist on the concert day.
Audition information is distributed to high schools across the State of New Jersey. This program is open to only students who will be in high school. Students will submit a recording of a classical music selection that, if selected as a finalist, they would perform in concert at Algonquin Arts Theatre on Wednesday, November 14. 2018.
Program Sponsor

The Audition
Students must complete an application and submit an audition video recording by 6 p.m. on Tuesday, October 23, 2018 to be considered.
The music selection must be from a sonata, concerto, etude, aria or art song that is no longer than 5 minutes. Pop, rock, jazz, gospel and Broadway pieces will not be considered.
Audition videos are to be recorded using a camera (cell phone recording is permitted), uploaded as a link a file or video hosting site or to YouTube and emailed to [email protected] Staged concert performance recordings will not permitted. Record a video exactly the way you would audition live. Memorization is required. Audition must include a live accompanist.
If students need assistance finding an accompanist, please contact [email protected]
Selected students from the audition will be contacted by Friday, November 2.
The Concert Day
All finalists must be available to attend the Algonquin's Rising Stars concert on Wednesday, November 14. Students should prepared for an 8 a.m. dress rehearsal, followed by public performances at 10 a.m. and 12 p.m. Tickets to the public performances are free of charge.
Our guest mentor will watch rehearsal as well as each concert and provide feedback in between each appearance on our stage. Following the second performance, the guest mentor will host an informational question and answer session and provide additional insight regarding the breakfast and lunch will be provided for all finalists. We can provide a letter for your school regarding your participation as it relates to absence.
Students are responsible for providing their own accompanist (if required). We can help students find a local accompanist, however please let us know on your audition form if you will require this service.
The Benefits
Algonquin's Rising Stars have a unique opportunity to publicly perform a classical selection and receive feedback and coaching from professional mentors who are active in the classical music industry. Participation can be an asset on a college application and also an opportunity to network.
The Mentor
Martin Hargove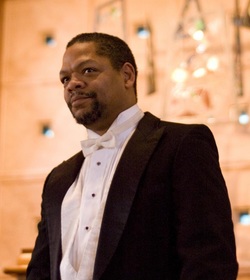 Bass Martin Hargrove has performed Opera, Musical Theater, Recitals and Concerts throughout the US, Europe, Canada, and South America. His operatic roles include Colline, in La Boheme, Figaro in Le Nozze di Figaro, Sparafucile and Monterone in Rigoletto, Angelotti in Tosca, Jake in Porgy and Bess, Zarostro and the Speaker in Die Zauberflote, Masetto and Il Comendatore in Don Giovanni, and Colatinus in The Rape of Lucretia. In Oratorio Concerts he has performed Handel's Messiah and Israel in Egypt, Beethoven's 9th Symphony, The Faure Requiem, Haydn's Lord Nelson Mass, Mozart's Reqiem, the Schubert Mass in G, Haydn's Creation, many Bach Cantatas, and Alice Parker's Sermon on the Mountain.
His recitals often feature German Lieder, American and British Folksongs, Negro Spirituals, and Broadway Selections. Hargrove's musical theater credits include the workshop cast of "The Color Purple," Hal Prince's Tony Award winning revival of "Showboat," and the voice of the plant, Audrey II, in "Little Shop of Horrors." Hargrove began a third engagement with the Newark Symphony having previously sung Alice Parker's Sermon from the Mountain, and Amonosro in a concert presentation of Aida by Giuseppe Verdi.
Educated at Westminster Choir College, and Trenton State College, Martin is also an active church soloist, lecturer, and music workshop leader.