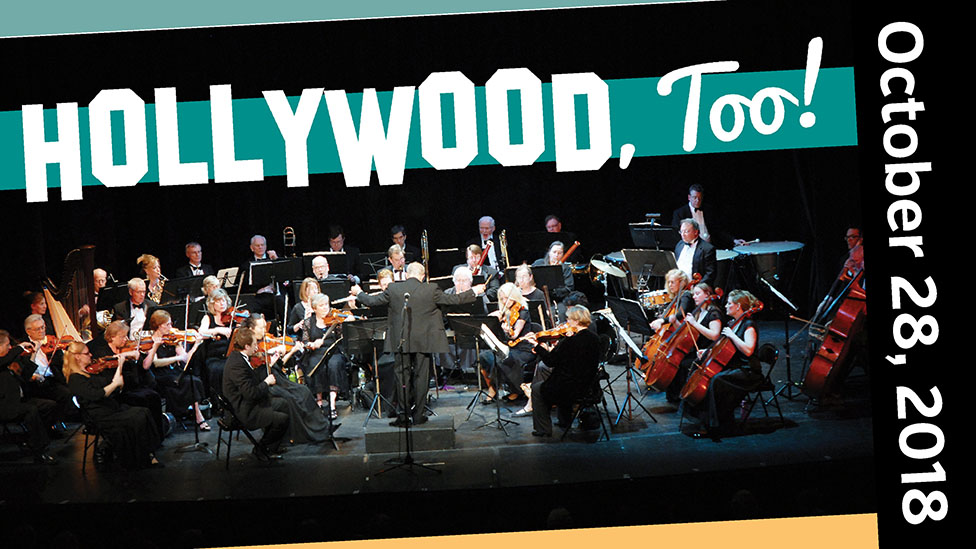 Hollywood, Too!
Sunday, October 28, 2018
The only way to follow the success of last season's "Hollywood by the Sea" concert would be a sequel: Hollywood, Too!
Performances
Sunday, October 28
3:00pm
Tickets
Premium: $53 (Adult), $50 (Senior), $43 (Student)
Regular: $45 (Adult), $42 (Senior), $35 (Student)
Event Information
Running time: Approximately 2 hours
Intermission: Yes

Synopsis
Father Alphonse Stephenson and the Orchestra of St. Peter by the Sea make a second trip west toward the bright lights of Hollywood as they present another dazzling array of music heard in film and on television. Orchestra classics heard in beloved films will be paired with favorites from film and television in Father Alphonse style.
Credits
Presented by Algonquin Arts Theatre
Sponsors
Concert sponsored by Diane & Jerry Levitz
Series sponsored by Janice Blanton, honor of her parents, Greta and Bill