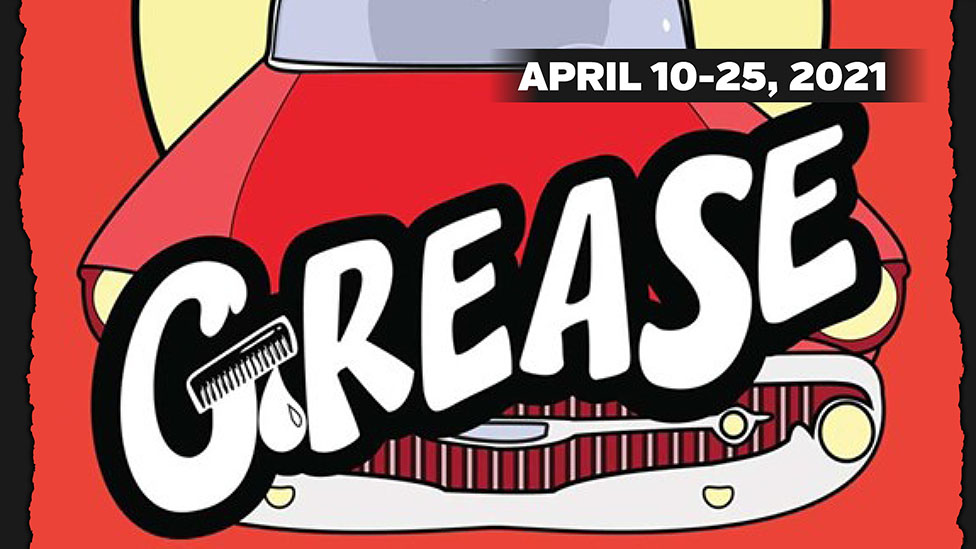 Grease
April 10 - April 25, 2021
This event is currently off sale. When it becomes clear that we can safely begin production, this show will go on sale. If we cannot begin production, it will be postponed to Spring 2022.
Performances
Saturday, April 10
8:00pm
Saturday, April 17
2:00pm
Saturday, April 17
8:00pm
Saturday, April 24
2:00pm
Saturday, April 24
8:00pm
Tickets
Tickets are not on sale for this event. Please join our mailing list to be notified when tickets go back on sale.
Please review our updated Ticket Policies.
Pricing
Premium: $41 (Adult), $38 (Senior), $32 (Student 4 & up)
Regular: $33 (Adult), $30 (Senior), $24 (Student 4 & up)
Subscription
Purchase 4, 5 or 6 2020-21 Broadway Series productions to make a great value even better!
Event Information
Estimated Running Time: 2 hours, 15 minutes
Intermission: Yes
Recommended Age: 11 & up (Children under 4 will not be admitted to Broadway Series titles)
Synopsis
Here is Rydell High's senior class of 1959: duck-tailed, hot-rodding "Burger Palace Boys" and their gum-snapping, hip-shaking "Pink Ladies" in bobby sox and pedal pushers, evoking the look and sound of the 1950s in this rollicking musical. Head "greaser" Danny Zuko and new (good) girl Sandy Dumbrowski try to relive the high romance of their "Summer Nights" as the rest of the gang sings and dances its way through such songs as "Greased Lightnin'," "It's Raining on Prom Night," "Alone at the Drive-In Movie" recalling the music of Buddy Holly, Little Richard, and Elvis Presley that became the soundtrack of a generation.
Cast & Creative Team
This show has not yet held auditions. Visit our
audition page
for more information.
Sponsors
Interested in sponsoring a show at Algonquin Arts Theatre? Call 732-528-9211 for information.