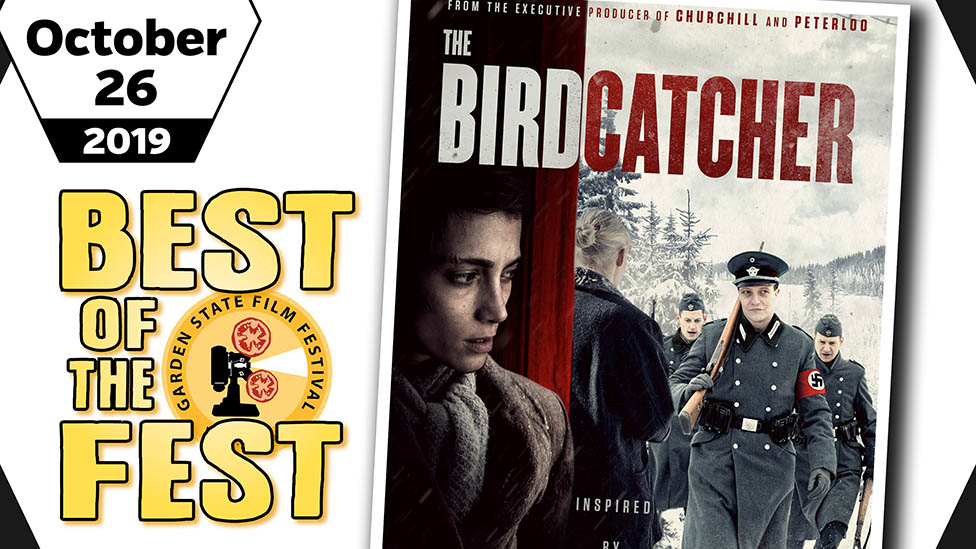 Best of the Fest
Saturday, October 26, 2019
From the Garden State Film Festival
This year the Garden State Film Festival brings this year's winner for Best Feature Film, The Bird Catcher.
Performances
Saturday, October 26
8:00pm
Tickets
Event Information
The Garden State Film Festival is proud to bring "Best of the Fest" to the Algonquin. Typically a collect of short films, this year's event brings the festival's recent 'Best Feature' for this year's event. "See you at the Movies!" The Garden State Film Festival was born 18 years ago after a chance encounter in a Sea Girt, N.J., grocery store by film industry veteran Diane Raver and the actor Robert Pastorelli. It returns to Asbury Park from March 25-29, 2020.
Running time: Approximately 100 minutes
Q & A to follow with producer Lisa G. Black
Kid Friendly: No. Recommended for ages 16 & up. This film has not been rated.
Synopsis
A Norwegian Jewish teenager who dreams of Hollywood stardom suddenly is faced with playing the role of her life, masquerading as a boy on a Nazi-occupied farm plotting her escape to Sweden and survival.
THE BIRD CATCHER is a suspenseful, coming of age story set against the backdrop of violence and prejudice. It's inspired by the little known actual stories of Norwegian Jews during World War II that have never been told. This film uncovers a hidden slice of history that grips at the heart and inspires us all at the deepest level - it's a profound fable of identity and loss, of forced migration and the cost of war.
In 1942 Norway, Esther (Sarah-Sofie Boussnina), a 14 year old Jewish girl has her world torn apart when the Nazis unleash their reign of terror on her small town, forcing her parents to hide her on a truck headed for Sweden, hopefully to safety.
Esther's truck is attacked by Nazis, and she barely escapes into the forest, where she meets a boy her age, Aksel (Arthur Hakalahti).
Aksel takes a liking to her and suggests hiding her in his family's barn. To save her from being discovered by the Nazis, she disguises herself as a boy.
Every day is a challenge to keep her true identity a secret while she plans a harrowing escape with Aksel through Nazi-occupied territory to Sweden, hoping beyond hope that her parents are alive and waiting for her.
Credits
Presented by Algonquin Arts Theatre
Produced by Garden State Film Festival
Sponsors
Sponsored by Mona & John Kirk